Heaviest ever and nowhere to hide?
Rachel lost over 2 stone and is feeling fit and fabulous!
Here's how….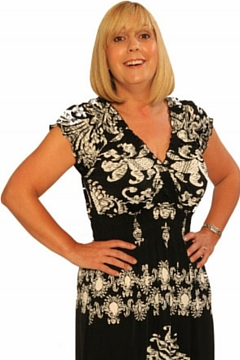 Teaching Assistant Rachel lost an amazing 2 stone 3 lbs and is feeling great!
"I'd been going back and for to slimming classes for so many years – and like lots of people my weight yoyoed. Now at my heaviest ever and with a holiday on the horizon, I knew I just had to knuckle down and do something about it.
Make sure I was eating the right things 
The first step was to join Slimtone to make sure I was eating the right things. The next step was to join our local Couch to 5K programme and start exercising!
And I haven't looked back!
So much variety
The Slimtone Lifestyle Plan has so much variety. I love going along to the weekly class and the tips sheets from Marie are really helpful. There are always lots of ideas, so it's easy to find something you like. And you never go hungry. I particularly like the Corned Beef Hash – with 2 daughters, it's ideal for all the family.
The Couch to 5K programme has been great too. It's been a gentle build-up, so ideal for someone who hasn't done a lot of exercise for a long time! Now running is an important part of my week.
Now at my lightest ever!
I'm now at my lightest weight ever – and I can tell you the weight is definitely staying off. Slimtone keeps me on track and the exercise is keeping me trim. I make sure I drink plenty of water, I enjoy my running, and I just love the way I feel. Thank you Marie, now I know I can keep the weight off!
Discover Slimtone for yourself