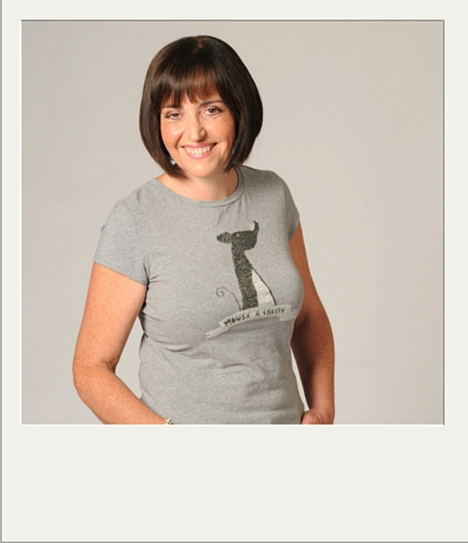 Holiday on the horizon?
Lisa lost 14 lbs and got back her buzz!
Here's how….
Travel Agent Lisa lost 14 lbs in just 10 weeks and enjoyed a fabulous cruise.

"I'd booked to go on a cruise in April – here it was just after Christmas and I had so many clothes that I couldn't get into. The weight had crept on after having had my two children and now my youngest had started school and I was still carrying that extra weight. I knew it was time to do something about it, so Slimtone to the rescue!
It makes you stop and think what you're eating
Marie's talks every week really make a difference. Yes, you can do it yourself using the Slimtone Lifestyle Plan, but the discipline of weighing every week and listening to Marie's tips and ideas is fantastic. It makes you stop and think about what you are eating and I was motivated to keep going for another week.
The lunchtime wraps and Slimtone coleslaw have been a favourite. I also like the fact that you can spice things up and make dishes really tasty – nothing bland and boring with Slimtone. And best of all, it's food that the whole family can eat, so everyone is much healthier. We really enjoy our Sunday roast dinner and no-one thinks you are on a diet.
Fitter and toned up too
As my weight dropped I've got fitter too. I had a great holiday in April and was able to wear those lovely clothes that had been hiding at the back of my wardrobe. I'm also planning to do a charity cycle ride from Brecon to Cardiff for Dreams & Wishes, a charity for children with terminal conditions. The training has really helped me to tone up. When I was heavier, I would never have thought of getting up early at the weekend to cycle 20 miles – but now I can run around with the children and feel great.
I love the compliments
Lots of people have noticed too. It is wonderful to have so many compliments. Shifting the weight has given me a real confidence boost, I feel more energetic and much healthier. Slimtone has been great. Once I'd made that commitment, it was easy to stick to the plan. I'd recommend that you write down everything you eat – it's only then that you realise what you are actually eating. I also always make a shopping list and only buy what's on my list. It's easier when there's nothing to tempt you at home. Then when you start to see and feel the difference, it's really easy to keep on going.
Thank you Marie and Slimtone, you've helped me to get back my buzz!
Discover Slimtone for yourself