Busy job and no time to eat right?
Michelle lost 2 stone and is happier and healthier
Here's how….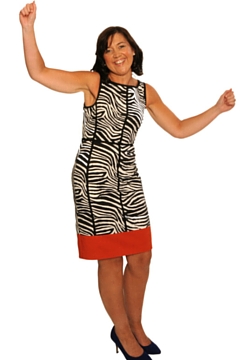 Funeral director, part-time midwife and busy Mum Michelle has lost an amazing 2 stone with Slimtone on her side.
Everywhere I looked there were reminders that my lifestyle wasn't really very healthy. I wanted to look better too and have a better choice of clothes. It was definitely about time I did something about it.
I'm no great cook, so the menu plans work for me
Slimtone was the answer. I'm no great cook and I don't do lots of recipes, but I like calorie counted menu plans and I find they work for me. With Slimtone's Lifestyle plan I can use my calories sensibly and have anything I want. There are lots of great alternatives that are healthier, as well as low fat and low calorie. For example, instead of bread, I use pitta bread for a quick lunch.
I'm also a bit of a chocoholic and really would find it very difficult to cut chocolate out altogether. Well, as long as I count the calories in my daily treats, I can indulge!
Slimtone suits my busy lifestyle
I love the incentive of weighing every week and the encouragement from Marie and the others in the class is great. The weekly plans really suit my busy lifestyle. I've been a midwife for 18 years, although I only do that part-time now whilst we build up our new business as funeral directors. The hours can be a bit haphazard, so it's good to know that the Slimtone meals are quick and easy, as well as healthy. Everything is planned out for you and they're ideal for all the family too, which is an added bonus.
Now that I've lost over 2 stone, I feel really good. I've got more energy, more confidence and, at last, I have a much better choice of clothes!
Discover Slimtone for yourself