No breakfast, big tea and always hungry?
Sarah lost 5 stone and eats what she wants!
Here's how….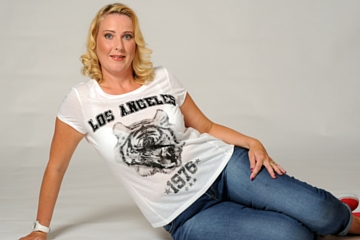 Eating a little and often is the key to success for Sarah
Working girl Sarah lost an incredible 5 stone and feels just great!
"I lost the first 2 stone because of stress – my daughter was being bullied and it really was a hard time. Not the best way to lose weight, but as things got better I knew I didn't want to put that weight back on. I joined Slimtone to make sure I continued to lose weight but this time by eating the right things.
Eat whatever you want!
And I haven't looked back! It really is easy. The Lifestyle Plan means you can eat whatever you want to eat, just make sure you weigh your food and watch the portion size.
I used to eat just one meal a day and then pick at crisps and chocolate in the evening. Now I have 3 meals a day and enjoy what I eat. I've realised that eating a little and often is much healthier.
Breakfast, lunch and tea
I never used to have anything for breakfast, but with Marie's advice and all the choices available through Slimtone, I always make time for it. Then at lunchtime, jacket potatoes are one of my favourites – it's so easy to just pop them in the oven and then add a topping. Curry sauce or coleslaw, in fact just about anything!
Working in a busy Post Office, I eat my main meal of the day in the evening. Again the Lifestyle Plan has lots of meals to choose from and there are always new ideas and recipes in the weekly class.
I keep an eye on portion size
Something that has really helped me is keeping an eye on the portion size. Instead of using a great big dinner plate for my meals, I use a smaller tea plate – that way I have been able to cut down, but still enjoy a proper meal.
So much support
I love coming to class every week too. It's great to meet other people and see how they are losing weight too. Everyone is so down-to-earth – we're all in the same position and everyone supports everyone else.
I've loved the comments from family and friends, as well as people I see in town. Slimtone has made such a difference to me and I feel great!
Discover Slimtone for yourself