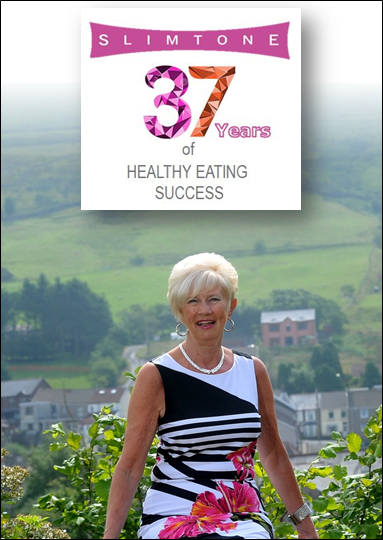 Slimtone is celebrating its 37th anniversary today! In June 1982, Marie Griffiths opened a class in Pontycymer in the Garw Valley. That was the very first Slimtone class.
Marie explains, "I wanted to help people to help themselves to lose weight. At the time losing weight was all about expensive supplements, unusual ingredients and special meals – it was way out of reach of ordinary people. If you had a whole family to feed and a limited budget, you just had to get on with it yourself. I wanted to change that and offer a sensible and healthy eating plan based on "real" food that fitted into any lifestyle. And I wanted to encourage people by having a class that provided information but was fun and friendly too."
Marie's original approach to weight loss and healthy eating has never been compromised. With classes running throughout the Bridgend area and a thriving online business, Slimtone continues to offer friendly and sympathetic encouragement, supported by diet plans based on normal food and the very latest in nutritional information.

Marie continues, "Who would have thought that the business would still be going 37 years on! It has been lovely to help so many people over the years and to see how great they look. Thank you to all those members who have been part of the Slimtone success story – members who lost a few pounds, as well as those who have lost several stones. So many people who have reached their target weight continue to come to class year after year – it's not just about losing weight, it's also about making friends, encouraging each other and sharing ideas. "
"Thank you too to all the people who have helped in the classes and 'behind the scenes' – you are an invaluable part of the Slimtone family."
Marie works hard to keep the business fresh and up-to-date and spends hours researching the latest trends all over the world. If you come to one of Slimtone's classes, online or in person, you'll soon find out what's new, catch up on the latest health tips, and get up-to-the-minute recipes and ideas.
"In celebration of our 37th anniversary," says Marie, "we are offering a copy of our brand new Hello Summer! Healthy Eating Plan to every member who comes along to class, in person or online. It's packed full of up-to-the-minute meals and recipes, is easy to follow and really family-friendly."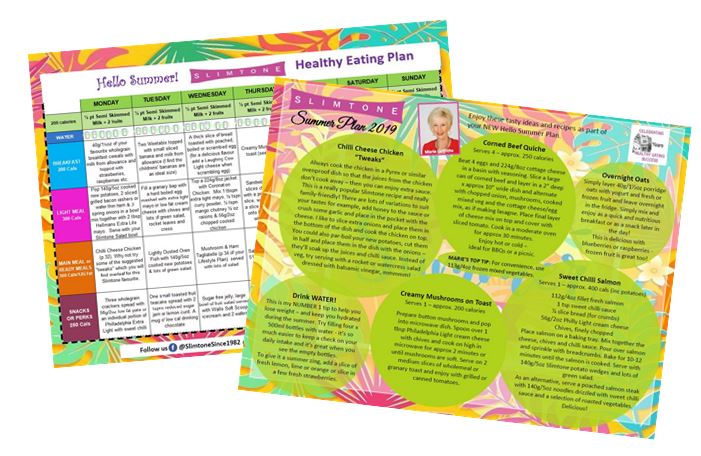 Having devoted almost all her working life to helping people achieve their dreams, Marie says she has no plans to retire. "I love what I do. It's great to give people new and fresh ideas to help them reach their goals. As long as people want my help, I'll continue to support and encourage them."