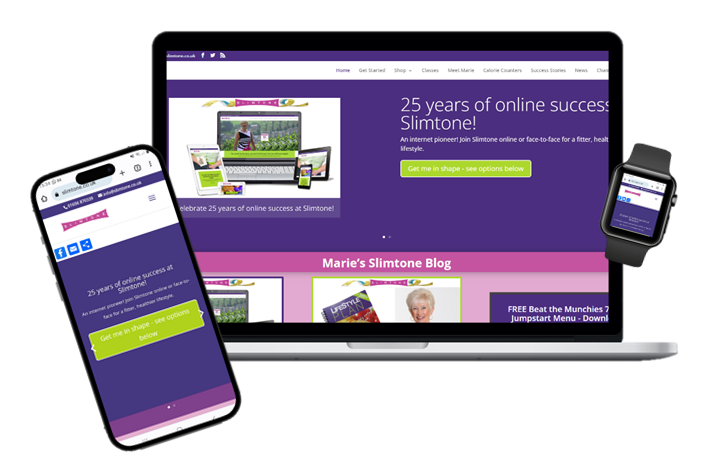 25 years of online success at Slimtone!
An internet pioneer! Join Slimtone online or face-to-face for a fitter, healthier lifestyle.
A balanced, healthy eating plan, up-to-the-minute recipes and friendly encouragement
Here we are almost in half term with Halloween and Bonfire Night just a few days away. Why not try this tasty Pumpkin Soup, for a lovely warming treat. Spicy Pumpkin SoupServes 4 – approx 100 calories per serving 375g/13oz pumpkin, roughly chopped150g/5oz carrot,...
read more
What's better than a warming mug of goodness as autumn sets in! I always think of it as a 'hug in a mug'! Soup is so versatile and ideal if you want to lose weight and have a healthy lifestyle. It is one of those foods that satisfies us without lots of 'empty...
read more
Get Started Here With Our Online Plans
Choose the online plan that suits you
Want to feel fitter and healthier in 2023? Let Slimtone help. Check out Slimtone's Online Lifestyle Plans for the one that suits you best.(Hard copy Lifestyle Plan also available – click here)
Local Slimtone Classes
Welcome back for 2023!
Slimtone classes are all open. Choose the class that's most convenient for you. We're excited to see you and look forward to helping you help yourself! A warm welcome awaits you. 
Enjoy a steady. healthy and permanent weight loss