I love getting down on the floor and playing with my grandchildren
Sue lost 2 stone 6 lbs and now does so much more and is never out-of-breath!
Here's how….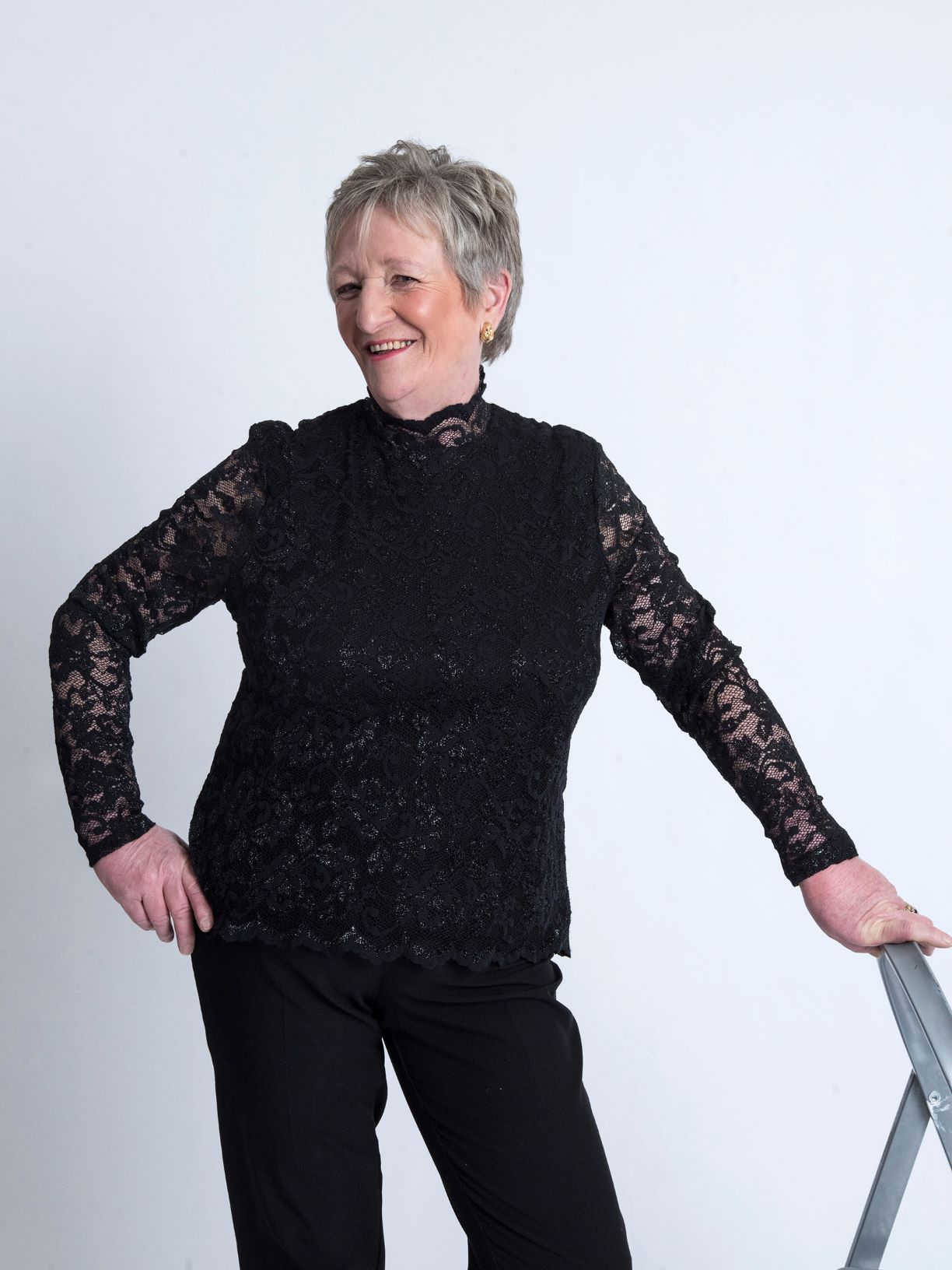 A busy and active grandmother, Sue has lost 2 stone and 6 pounds and now joins her grandchildren in all their games!
"I wanted to lose weight mainly for health reasons. Now that I've retired from work, I look after my two grandchildren aged four and six – their dad works away and their mum works full-time. They're full of energy and it's a full-time job keeping up with them. I love being with them and wanted to get down on the floor and join in their games.
This time the weight will stay off!
I'd lost a few stone before, but because my job in the hospital was so busy, I stopped going to class and the weight crept back on. This time I was determined and wanted to take it slowly and make sure the weight stayed off. I was keen to come back to Slimtone because Marie has done everything for you. I've got my six-week plan, so I go through it and then repeat it – and the weight just drops off. It is so easy!
Everything's so tasty
It's hard to pick just one meal as my favourite – they're all so tasty. I like all of the pasta dishes and the porridge for breakfast is definitely a winner. I like the Corned Beef Gravy too which is strange as I don't like gravy on anything else! And I eat lots of vegetables and fruit too.
Stay and listen to the talk
I go to the class in Blaengarw – we're a little community on our own and it's such a lovely atmosphere. Everyone is great. It's really important to stay after you've weighed and listen to the talk. As well as the fantastic information that Marie gives us, everyone shares their ideas. We're always telling each other about the offers that are on in the different supermarkets – it's great!
It's taken me around 12 months to lose the weight. That has been ideal for me – I didn't want to do anything too dramatically because it's too easy to get back into bad habits and put it all back on. Slow and steady has worked for me.
Now I'm never out-of-breath!
Losing a couple of stone may not sound much, but when you're carrying it around with you every single day, it's a lot. Now that it's gone, I feel so much better. I'm able to do lots more and I'm not out-of-breath. I'm physically much fitter. I exercise too, going out everyday with the dogs and swimming in Ynysawdre once a week. And, of course, playing with my grandchildren!
I have to admit that it's also nice to be able to go into the shop and buy size 10 clothes – that makes you feel great.
Take that first step – just do it!
My big tip to anyone who wants to lose weight is take that one step, come to Slimtone – just do it! A lot of people are put off because they're worried that they're "too big". But that's how we all started off and now look at us! Marie is so easy to talk to, and everyone in class is so supportive.
A huge Thank-You to Marie
I'd also like to say a huge Thank-you to Marie. If it wasn't for Marie and Slimtone, there'd be a lot of us who'd be nowhere near as healthy and fit as we are now. Marie is amazing and has done this Valley a big service. Thank you.
Discover Slimtone for yourself